Yesterday, while viewing the collections for one of my Zazzle stores and noticing the covers I had created for those collections, the thought occurred to me that it would be nice to create a cover for my Steemit blog. After finding a tutorial on how to make a good Steemit cover, I gave it a try.
The tutorial I found is by @carlgnash—How I Made My Cover Image Look Good On All Devices. I recommend it for anyone who wants to make their own cover. @carlgnash's instructions are clear and concise, he covers such considerations as content, color, size, aspect ratio, copying the cover to your account and changing the settings.
After reading the tutorial a couple of times, I got to work. First, I picked an image for my cover:


I choose the cover I created for one of my office products collections on my The Ninth Art store. In the above image, the left side shows a scan of the original comic book page (found on Comic Book Plus). The right side is the cover I did for my collection. I cropped the page image to fit Zazzle's cover requirements and did some retouching.
Following @carlgnash's suggestions to use an image that was not too busy and would be dark enough to allow the white Steemit details to be read, I decided to create two duplicate layers of the cropped collection cover. (It's always a good idea to make a copy of the main image before doing any changes.) Next, I changed the color image to black and white and adjusted the levels to tone down the highlights. Then, I inserted a gradient map adjustment layer above my image layer. Lastly, I added a tilt-shift blur to the black and white image.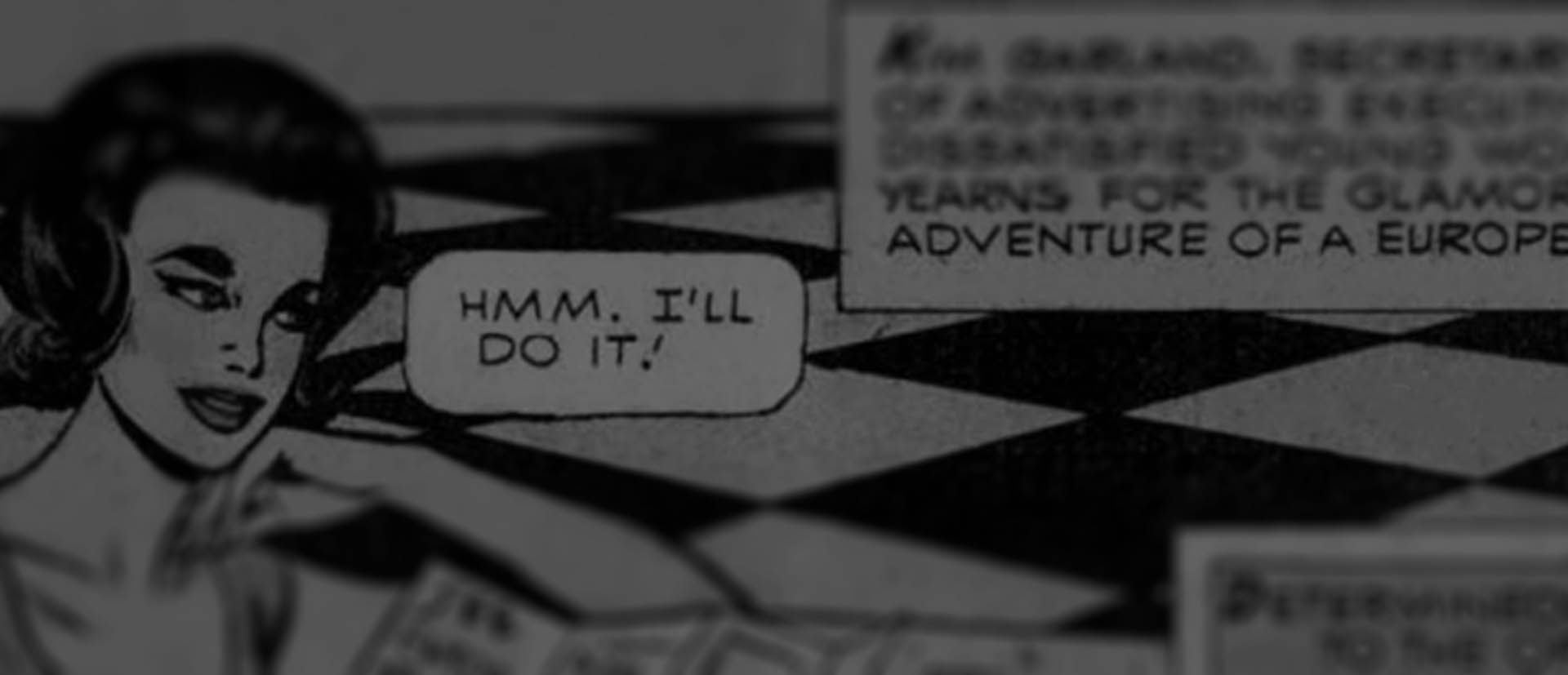 I thought about sticking with the black and white version, but I prefer the gray-to-dusty-rose gradient, it really sets off the white text.
So, what do you think? Would you like to make your own Steemit cover? Please add your ideas and any questions you might have. Hope you enjoyed this and found it useful 🙂